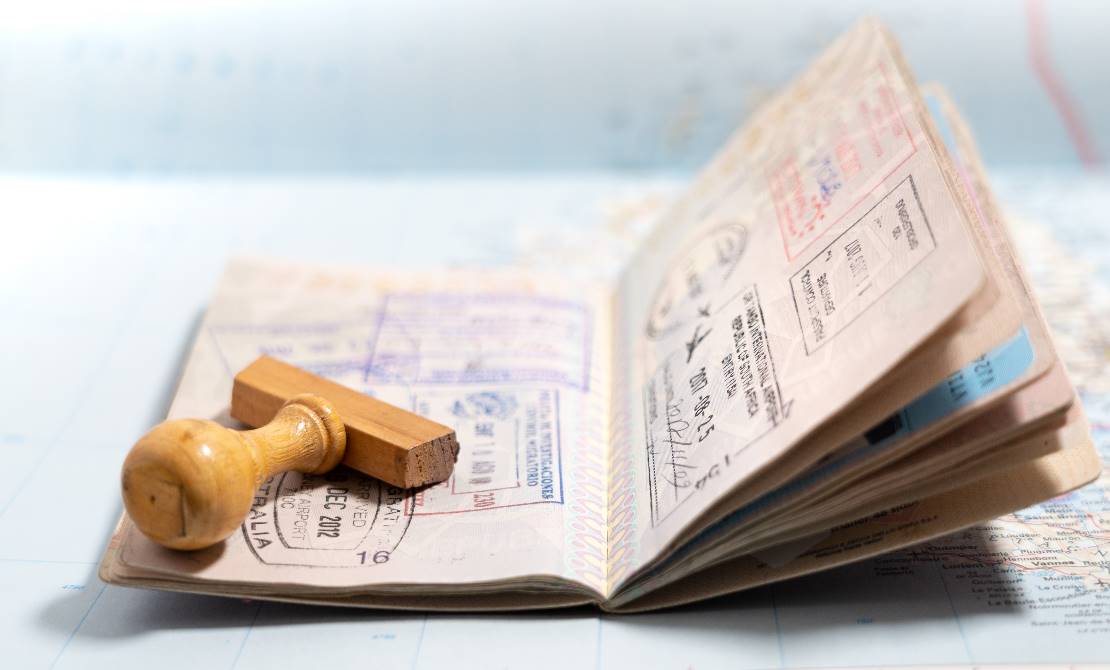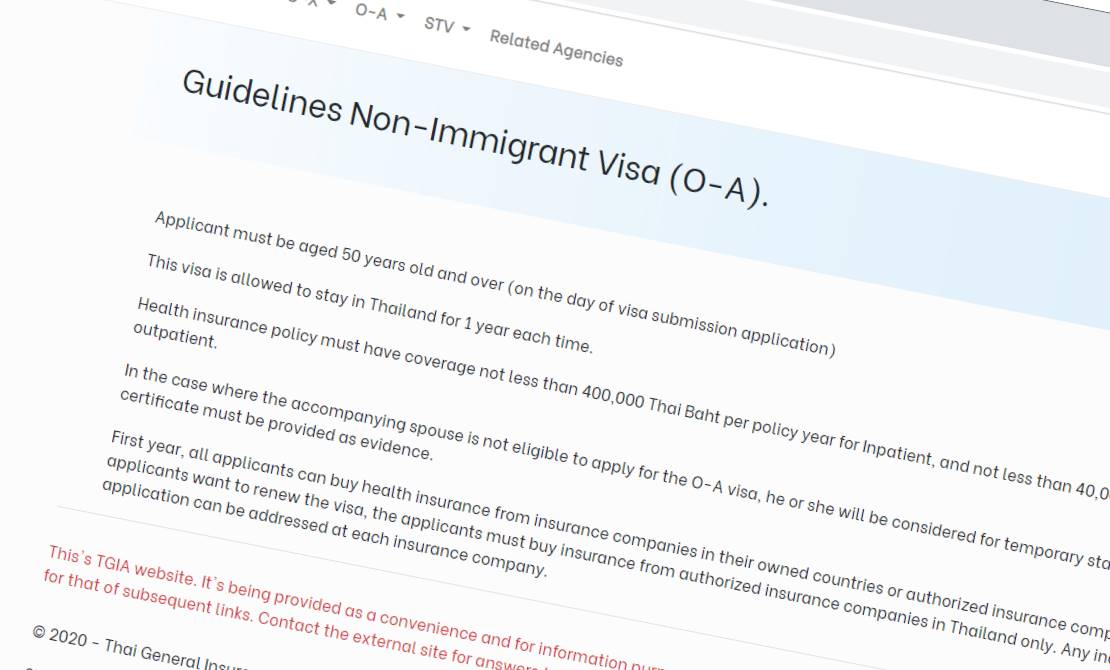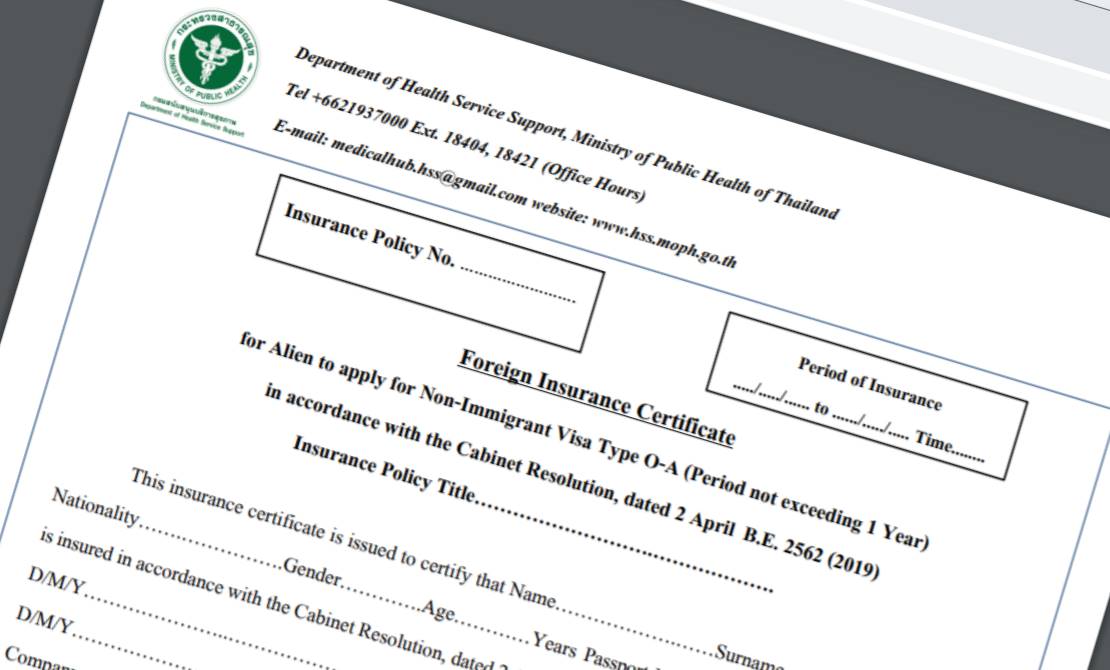 In november 2019 heeft de Thaise regering het verplicht gesteld voor langetermijnvisumhouders met een niet-OA-visum om een medische verzekering te hebben. U vindt de verzekeringseisen hier
Source: Thai General Insurance Association.org
Kort samengevat komt het op het volgende neer:
De verzekering moet minimaal 400.000 baht dekken voor inpatient (ziekenhuisopnames) en 40.000 baht voor outpatient behandelingen.


Bij een aanvraag bij een Thaise ambassade in het buitenland kan gebruik worden gemaakt van een buitenlandse verzekering. De verzekeringsmaatschappij zal een attest moeten afgeven zoals afgebeeld hier

Source: Department of Health Service Support, Ministry of Public Health of Thailand.

www.hss.moph.go.th
Wanneer u uw NON-OA-visum binnen Thailand verlengt, zijn alleen polissen van een van de erkende Thaise verzekeringsmaatschappijen toegestaan.
Wilt u een offerte ontvangen, vul dan onderstaand formulier in ...
We Love To Hear
Words From Our Customers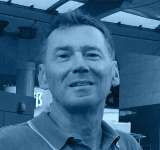 "Since I moved to Thailand 10 years ago, I have gradually taken out all of my insurance, including health insurance, home and travel insurance, through AA-Insurance. I have excellent experiences with AA; good advice and excellent service. Recommended!"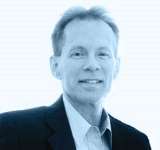 "Professional response, quality beyond all limits. You listened and gave me really brilliant suggestions, better than I tried to do for a long time. A special thanks to my personal contact Jenny who did everything right. I highly recommend AA Insurance Brokers."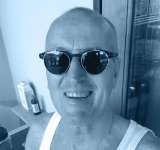 "I am 72 years old, live in Thailand and have taken out a health insurance with AA Insurance Brokers. From the first day of insurance, I have been amazed by AA's customer-friendly approach and their willingness to help clients. In the last two years I have been quite ill and many times I have had to make an appeal to my health insurance. Not always did things go smoothly, but one phone call to AA and all my problems were solved."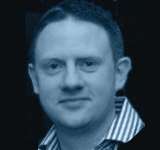 "I would highly recommend AA Insurance to any expatriate choosing to live in Hua Hin. Over the years I have been continually delighted by the team's speed and quality of service as well as willingness to go the extra mile to deal with the challenges that life can throw at you. It is greatly advantageous to have one local point of contact to provide for all of an individual's or family's various insurance needs, which can be particularly complex for foreigners living overseas. AA Insurance comes highly rated and I wouldn't look anywhere else as they will be happy to do all the work for you!"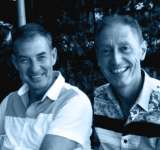 ''We have been a client with AA Insurance Brokers for over 8 years. From our experience we are always well informed in due course. For example: a month before your current insurance expires, you will receive a renewal notice with a new offer. Also, when choosing a new insurance we have always been informed very thoroughly, by phone as well as by e-mail which is usually answered within a day. As legal rules and regulations in Thailand are a bit different then we are used to in our home country, it is very convenient we can communicate with AA in our mother tongue (Dutch). AA is very accurate and always works on your behalf. We are very satisfied customers.''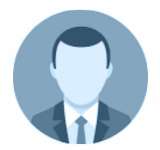 ''AA has plenty and only positive reviews online and obviously has deep knowledge of the insurance industry. Prompt responses, a willingness to explain every little detail and willing to go the extra mile for convenience of the customer.''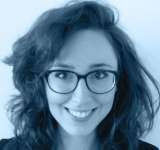 Do you also want to post a review? Send us a short description with your experiences with AA insurance via mail. Your review is highly appreciated!



| AA Insurance Brokers